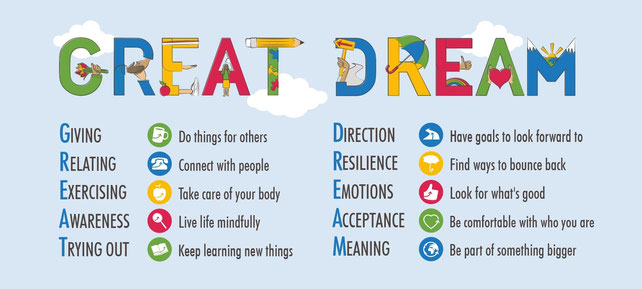 I have been following the work of the UK-based network Action for Happiness (A4H) for quite a while now. About 2 years ago I actually registered to facilitate one of their course. However, they required at least 2 volunteers for each course and it seems no one else in my geographical area was equally interested. Along came Corona... :)
Having been forced to change a lot of in-person activities to online ones like most other organisations during this pandemic period, I was excited to know that Action for Happiness was now also considering online groups. So, it then happened! I found a partner and we are starting an online group on putting the "10 Keys to Happier Living" book advice into practice [more about this project here].
So, for the next 3rd Wednesdays of the coming months, you can join me and Shimrit Florentin (from Yoga With Shimi) for a 90 minute session to get together, explore the 10 Keys (life lessons from the science of happiness) and support each other in putting them into action. We will start with 'Optimistic October', on 21 October, at 16:30 (CEST/Amsterdam time). All the sessions will be in English.
There are great sessions coming up each month (at least until December, hopefully beyond) in line with Action For Happiness popular action calendar, so sign up below to get involved.
Upcoming sessions:
OPTIMISTIC OCTOBER, 21-10-2020 (Done!)
NEW THINGS NOVEMBER, 18-11-2020
DO GOOD DECEMBER, 16-12-2020
If you'd like to see what takes place in a typical session watch this video to find out what it is all about.
You can register for the free online course here [please, make sure you are selecting the group 'GRP99 (Utrecht)']. 
And do invite friends in your area along if you think they'd enjoy it too! 
Let's explore together how to increase our wellbeing and live a happier life.