Note: This page will be updated whenever relevant. 
IWCUR

Since January 2020, I am a Service Partner of the International Welcome Centre Utrecht Region. 
The International Welcome Centre Utrecht Region provides a warm welcome to internationals who live, work or study in Utrecht Region. They offer a number of free services designed to advise and assist internationals during their arrival and stay in Utrecht Region.
Find out more about them here and find me among their partners here.
ACCESS Training Network
I am an approved member of the ACCESS Training Network, since January 2020. AC focusing on supporting expats and internationals grow both personally and professionally. 
ACCESS has been helping internationals, people on an expatriate assignment or those who have moved to the Netherlands for over 30 years. The people who provide the answers to the questions you have, are themselves, internationals. The answers we have are carefully researched and checked. As a not-for-profit organisation, our work would not be possible without the volunteers who dedicate their time, nor the Partners, Trainers or Counsellors who support our Mission and our work. We are grateful to all of them.
If you are an expats or international professional looking for support to grow both personally and professionally, check the ACCESS website. I'm also there :)
Expat Republic

I have been working in partnership with Expat Republic since November 2019.
Expat Republic is a leading media company aimed at improving and enriching the lives of expatriates living in The Netherlands. They frequently organise events and seminars as well as provide a myriad of useful and engaging information. They also have a list of Career Coaches in the Netherlands, and you can find me there too :)
CRKBO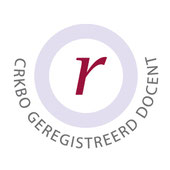 Registered Teacher at the Dutch Central Register for Vocational Education (Centraal Register Kort Beroepsonderwijs, CRKBO)
Bewust (Culemborg) Network

De Broekriem / JobOn

I have also collaborated with the network for job seekers De Broekriem a few times, since October 2018, offering free workshops for their members. They have now rebranded as JobOn. 
Last updated: 2020-01-28