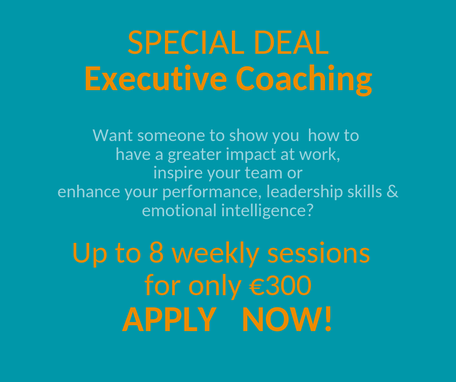 To celebrate the launch of this new website, I am offering a special discount to 4 clients.
In order to apply, please fill in this Application Form and make sure to briefly tell me something about you and why you would like to get these special sessions; what is the biggest change you would like to see happening in your professional or personal life?
The lucky winners will be selected by 10 October (or earlier), and there will be one place with preference given to WFTO member organisations, if there is a suitable application.
The first winner will have access to up to 4 entirely free sessions.
The next three winners will all have access to up to 4 sessions for a 50% discount.
They will all be directly contacted by email, with a specific indication regarding the offer being made.
Conditions:
- Apply no later than 7 October 2018, using this Application Form. Please note: the promotion may be closed before that date, if enough interesting submissions have been received. 
- Sessions will be scheduled during normal working hours in the Central European Time (CET) zone.
- All promotional sessions should take place before 15 December 2018, with minimum of 1 week apart.
- Participation in regular feedback and surveys sent during and shortly after these sessions is required.
- Writing of a testimonial likely to be shared online (ideally accompanied by a photo) is required.
- Payment will be required in advance before the sessions start. Please note: a refundable deposit may be asked for the 1st winner.
- Coaching Agreement terms (my 'General Terms and Conditions') are also applicable.
- Data Privacy Policy and Website Terms and Conditions apply.